Welcome to ATF2L!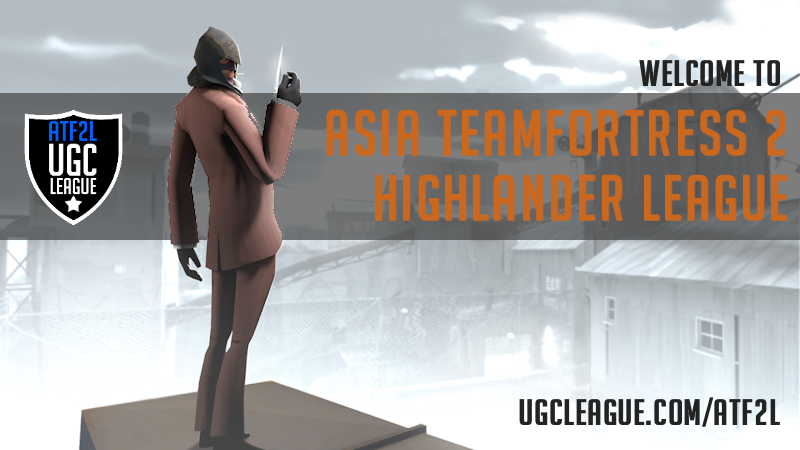 Thu, Jan 21, 2021 by Submarine
Welcome to the first season of ATF2L!
We're excited to announce that starting this season Asia will be mostly separate from the main UGC format/scheduling. This includes sign-up dates, whitelist, playoffs structure, map pool, certain rules, a 200 key prize pool for Platinum, and a 50 key prize pool for Silver.
Week 1A, 1B : koth_product_rcx - pl_swiftwater_final1
Week 2A, 2B: pl_upward - koth_cascade_v2_b5
Week 3A, 3B : koth_coalplant_b8 - pl_prowater_b12
Week 4A, 4B : cp_steel - koth_clearcut_b15d
Week 5A, 5B : pl_vigil_rc7 - koth_warmtic_b6
Here are the maps for the season and as you can see, you'll be playing 2 maps per week split into different matches, condensing the usual 8 weeks, 8 maps structure into 10 maps in 5 weeks. We think the more diverse map pool will encourage teams to learn new maps and up their game overall. While also shortening the season in its entirety including playoffs to only 9 weeks. And yes playoffs are 4 weeks long because it's top 4 double elimination now.
Our whitelist.
Your admins for this season will be Clari-tea, Sedna, and Submarine
The division manager for Steel will be Clari-tea. The division manager for Silver will be Submarine and the division manager for Platinum will be Sedna.
Please contact them regarding any questions about ATF2L or your division.

This is a brief overview of the changes made to differentiate from the usual UGC format.
We hope to see you this coming season.