Welcome to Season 3 of Ultiduo!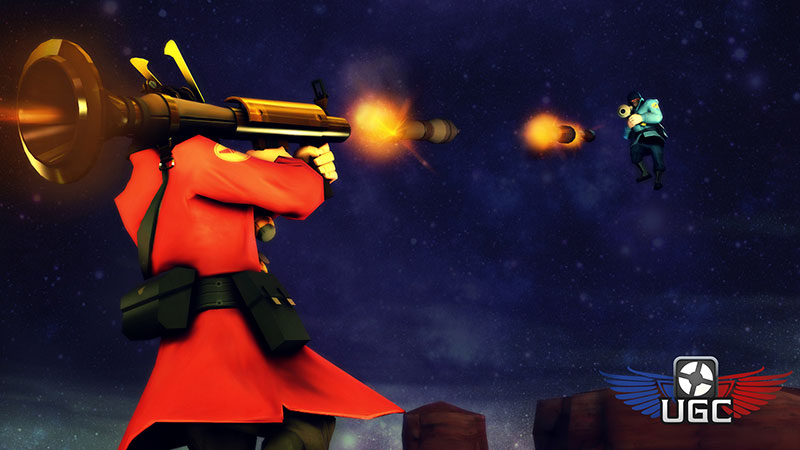 Fri, Sep 18, 2020 by reno
Welcome to Season 3 of Ultiduo!

Hello everyone and welcome back to another season of Ultiduo!
We hope everyone had a great summer, and we look forward to having you back for our fall season!

Important Dates
Tuesday, October 6th - Week 1 of Ultiduo Season 3
Wednesday, October 14th - Ultiduo Signups Close
Wednesday, November 13th - Ultiduo Fulltime Rosterlock
Tuesday, December 1st - Playoffs Start
Tuesday, December 15th - Grand Finals

Ultiduo Admins for Season 3
Head Admin: Kumori
Admin: Phlogic

Whitelist and Configs
Our whitelist and configs are available to download here. We have decided to unban the following weapons in this season of Ultiduo based upon feedback from the Polls:
Unbanned Weapon: Rocket Jumper
Unbanned Weapon: Mantreads

Map Rotation
Our maplist has been released and posted here.

Ultiduo Match Play
Config: ugc_UD_ultiduo.cfg
Default Match Day: Tuesday
Match Play and Scoring:­ Ultiduo maps are played best 2 out of 3 rounds. Each round ends on a timer. Whichever team owns the control point when the timer runs out is considered the winner of that round. The first team to win 2 rounds wins the game. If scores are tied 1-1 after two rounds then a tie breaker round is to be played. The first team to win the tie breaker round will win the game.
Each round win counts as 1 point.
Possible match scores are: 2-0 or 2-1.
Team Placements
We are doing out best to make sure all teams are placed in their correct divisions! Schedules for Week 1 will be going out by Friday, October 2nd at the latest so make sure to check back around that time!

Reminder to All New and Returning Teams
If your team is not yet placed into a skill division please submit a division change request from your leader panel.
After you have been placed into a skill division and have the minimum required number of players on your roster, don't forget to set your team to Ready in your leader panel to be scheduled for matches!

Reminders to Team Leaders
You are ­­­required­ to use the Match Comm panel every week to coordinate your match date, time and server. You can access this by logging into the site with your leader username and password that was sent to you when your team was created. Click on the "Match List" tab to find this week's matchup.­
All discrepencies will reference the Match Comms as the official form of communication between teams!
Forfeit matches will not be accepted if there are no posts in the Match Comms panel!
The leader of the winning team should report the match score as soon as the match is over.
If neither team reports the match score the match will go as unplayed and your teams will be moved to Not Ready.
Teams are not allowed to change the maps under any circumstances.
League Support
If you have an issue that requires admin attention, please contact us on our Discord server (https://discord.gg/ugcleague) or by the support ticket system. Players who login via Steam can submit a ticket as well as leaders who login with a special leader username/password. The ticket system can be located in the Support Menu once you login as a player or a leader.

Thank you for your continued patience and patronage!
- reno
UGC TF2 Head Admin

References: [ Downloads | Server Rules ]