Interview with Kalinka mapmaker, Jusa.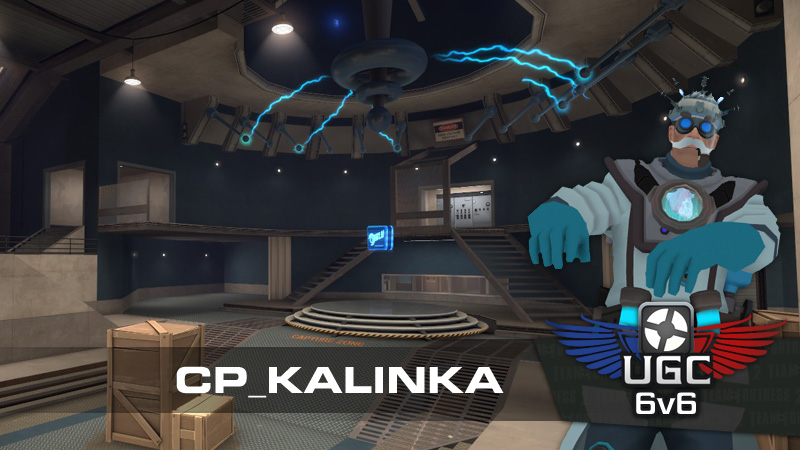 Sun, Oct 22, 2017 by doppel
In honor of this week's map, Kalinka, we took some time to ask Jusa a few questions (Thanks Jusa!):

Where did the name "Kalinka" come from?
Kalinka is the name of a rather famous Russian folk song and often associated with the soviets here in Finland, so thats where the name comes from. The map was first called cp_cccp (USSR in Russian) as a wip name but that was a bit silly and confusing, so I changed it to Kalinka, which I bet is much more memorable as a name.
What was your inspiration for Kalinka?
I wanted to create a map that was set in the TF2 universes Soviet Russia and really wanted to work with 5cp having done Koth and A/D before. Thats where I started to build from.
How many hours would you estimate you've spent developing this map so far?
It's really hard to estimate how many hours I've put into it since mapping is something I enjoy a lot, and when you really enjoy the work you do you, don't have to keep staring at the clock. I'd say the number of hours is still in the hundreds.
What was the biggest challenge you had with this map?
Figuring out a neat mid was a bit challenging and took a few iterations, I think I had 3 completely different versions of mid in total. Also my limited knowledge of how 6s works in the begining of the project really added some challenges later on.
How much has feedback shaped the current iteration of Kalinka?
As usual, Kalinka had rather limited amount of feedback for it during the very first versions, which is kind of a shame since thats when the feedback is most valuable. Mid was propably changed most drasticly. That being said, I got some really great feedback and insight into the way 6s works from a person more knowledged with the level design theory behind good 6s maps.
How close to a final iteration do you think you are with this map?
It's hard to say. Not many huge layout changes are a good idea at this point (since I had to go through detailing quite a bit already to get Kalinka into my portfolio last summer) but I will always do my best to change what ever players think need changing.
I know you also made Ramjam, are you working on any other maps?
Currently Kalinka is my only active project. I took a break from TF2 mapping during the summer and had a level design internship. I did work on
cp_Hadal
with Fubar (maker of cp_Vanguard) and that map turned out pretty neat. Not really a 6s map but maybe the HL leagues could give it another shot as a steel type A/D.
Thank you for your time, and for another great map, is there anything else you'd like to add?
Any thoughts and comments are welcome, whether you like Kalinka or hate it from the bottom of your heart, make sure to let me know in the thread here at UGC forums [
cp_kalinka
] or any of the other threads listed there.