Highlander Season 22 - Signups and Polls are OPEN!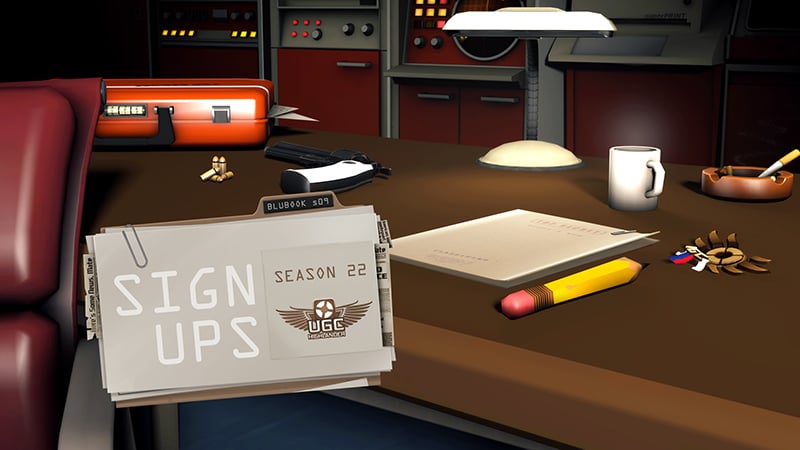 Sun, Apr 9, 2017 by Kumori
SIGNUPS FOR HIGHLANDER SEASON 22 ARE OPEN!

That's right MAGGOTS, we want YOU to come and signup for UGC Highlander Season 22, RIGHT NOW!

Come and take part in the largest competitive TF2 league in the world. Over 50,000 players have participated in over 29,000 matches...oh and don't forget about the pretty little medals. Over 79,000 medals have been handed out since Season 3. It's good enough for the other 50,000 mercs, what's your excuse for not signing up RIGHT THIS SECOND?!
If you are a new team registering with UGC for the first time, WELCOME!
Important Dates
Monday, May 1st - Highlander Season 22 Polls Close
Monday, May 15th - Week 1 of Highlander Season 22 (schedules will be posted a few days prior)
Tuesday, May 23rd - Highlander Sign-ups Close
Tuesday, June 27th - Highlander Fulltime Rosterlock
Monday, July 10th - Playoffs Start

Highlander Polls for Season 22
The polls for this coming season are now open and anybody can participate, so share away!

Highlander Season 22 Polls

The goal of the polls is to give all players a voice in what maps we play next season and in our weapon whitelist. The polls will be our guide to the map list and weapon list for Season 22.
The polls will be closed out on Monday, May 1st, 23:59 EST


More information on this coming season will be made available after we rollover to Season 22. Look out for a news post!

GOOD LUCK out there and HAVE FUN! Maggots.
- Kumori
UGC Head Admin