2018 Winter Season Whitelist and Configs for Highlander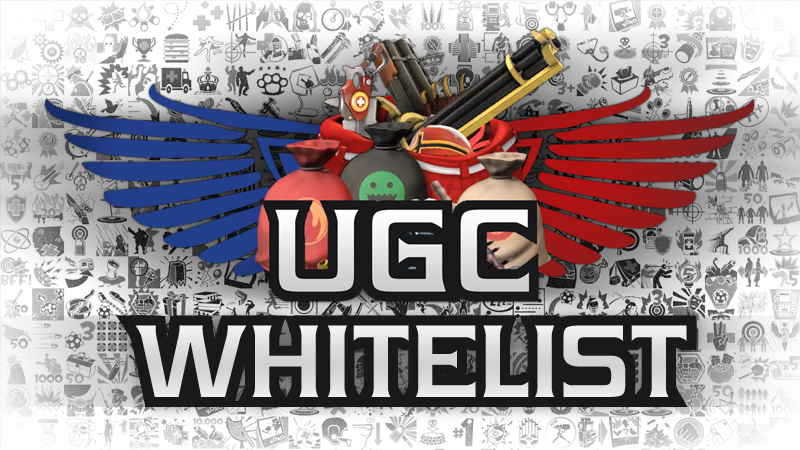 Mon, Jan 15, 2018 by Kumori
NEW WHITELIST AND CONFIGS ARE AVAILABLE!

We would like to thank for your patience as we ready up the next season of UGC Highlander. Please be sure to grab the latest whitelist and configs versions!
Whitelist v.011418
Configs v.042217

You can locate the whitelist and configs under downloads.

The whitelist will include the following changes:
Unbanned Weapon: Reserve Shooter
Unbanned Weapon: Sandman
Unbanned Weapon: Beggar's Bazooka
Unbanned Weapon: Mantreads
Unbanned Weapon: Dragon's Fury
Unbanned Weapon: Gas Passer
Unbanned Weapon: Thermal Thruster
Unbanned Weapon: Hot Hand
Unbanned Weapon: Dalokohs Bar
Unbanned Weapon: Second Banana
Unbanned Weapon: Vita-Saw
Unbanned Weapon: Darwin's Danger Shield
Unbanned Weapon: Razorback

Please have the updated whitelist and configs installed on your servers before Week 1.

Whitelist Changes from the Jungle Infero Update
The Jungle Inferno Update brought to us new weapons for the Pyro and changes to existing weapons. We polled these weapons to aid us in determining their viability for this season's whitelist. A great majority of the changes that the update brought were innocuous and we were able to unban a slew of the weapons. The Dragon's Fury and Pretty Boy's Pocket Pistol will be kept under close observation this season pending further review. The Crit-a-Cola is remaining banned because the changes it received didn't address the main issue with the unlock - the Scout receiving free, additional damage while ÜberCharged in pushes.

We are excited to see what these changes have on the new season and revisit the whitelist thereafter!

Highlander Season 24 Poll Results
If you have missed out, the results to the polls were released on our forums. Thanks to everyone that participated! We received over 600 responses!

Maplist
Our maplist has been released and posted here.

Team Placements
We are feverishly working on getting all teams placed in their proper divisions. Schedules for Week 1 will be going out by January 19th so make sure to check back around that time!

Reminder to All New and Returning Teams
If your team is not yet placed into a skill division please submit a division change request from your leader panel. After you have been placed into a division and have at least 9 players on your roster, don't forget to set your team to Ready in your leader panel to be scheduled for matches!

Thank you for your continued patience and patronage!
References: [ Downloads | Server Rules | Server Guide ]