Winter and Summer Medals coming soon ...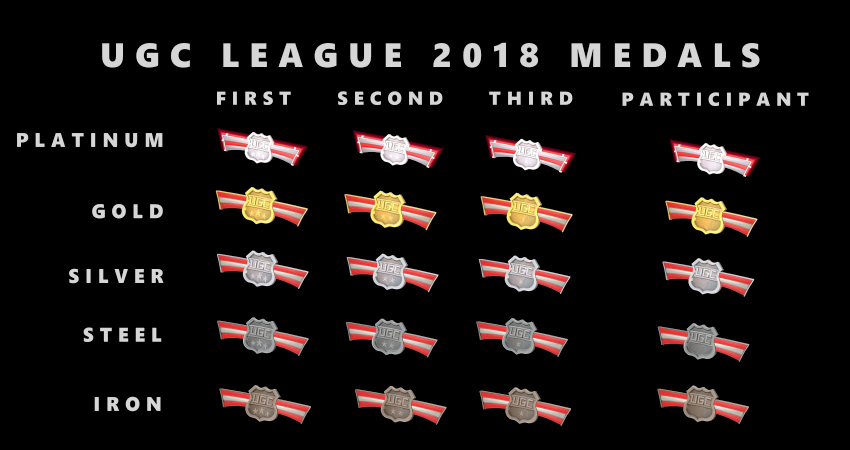 Tue, Jul 31, 2018 by Fornaught
A new set of medals is due to be added to the game shortly, having been approved by Eric Smith at Valve.
The medals are designed by Cat Agent, [ https://steamcommunity.com/id/catagent/ ] who also worked on previous sets for Miggys FLAN and others. Modeling was done by Patrezak, [ https://steamcommunity.com/id/patrezak ] and Tetures were created by [ https://steamcommunity.com/id/Pie_Savvy/ ].
We will be distributing a full suite of placement and participant medals for the Winter 2018 and Summer 2018 seasons for the Highlander Divisions. For the 6v6 and 4v4 Divisions, we will hand out to traditional plat placements and plarticipants for the whole division range. We hope you enjoy the design, and thank you for playing in the UGC League.
I would also like to take the opportunity to thank our admin staff for the countless hours volunteered to arrange our competitions. They do an outstanding job!
Fornaught - UGC Admin