Published on November 13, 2019 6:37 AM Eastern Time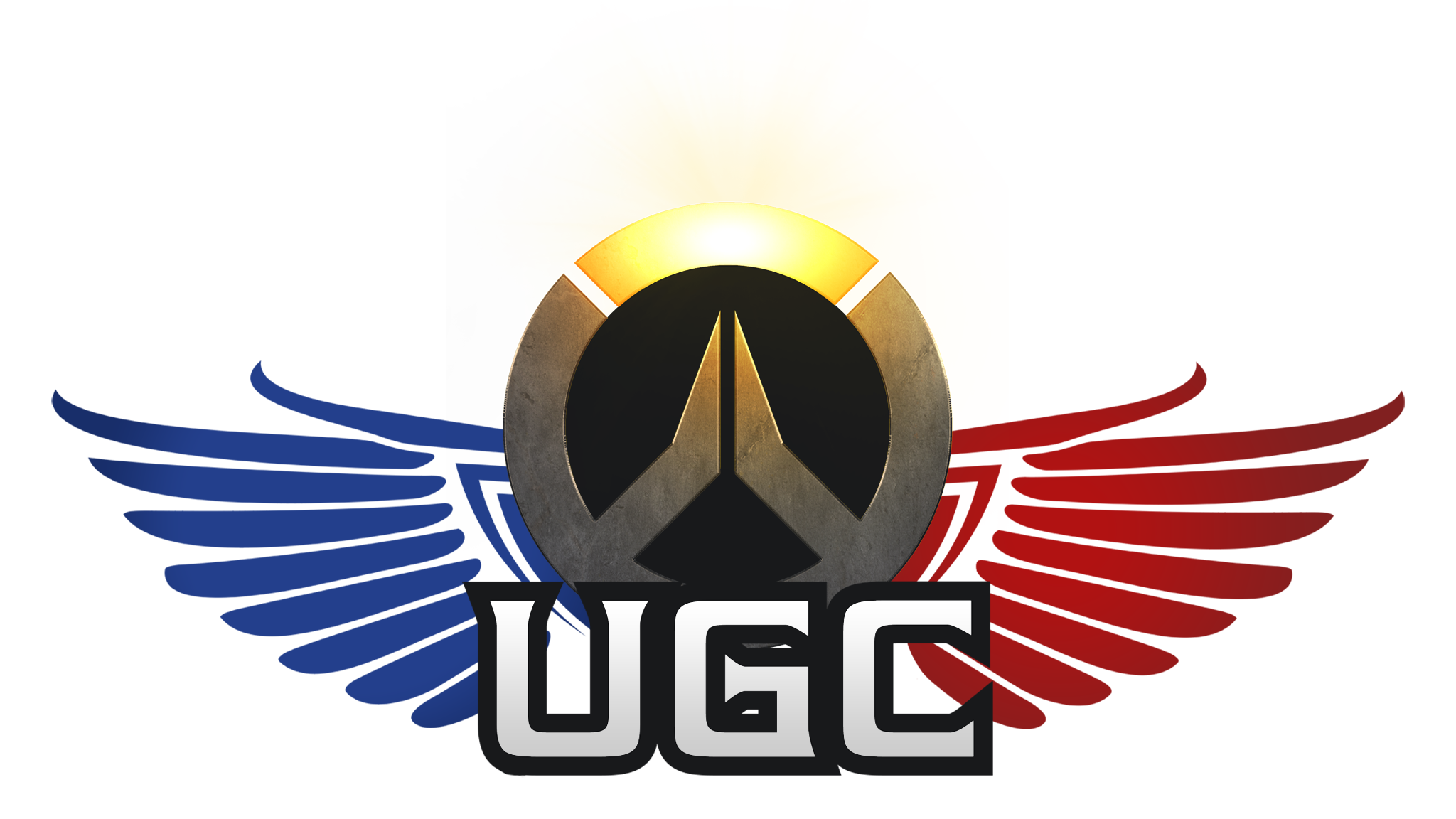 The competition is back on! UGC's Overwatch "Path to Greatness" is a new spin on our traditional format that takes Comp SR completely out of the picture. This time, you can play with whoever you want, we don't care...really! Are you a hella washed up 4k player who has some bronze bros? Great! There's a place for that! Each team will have to prove themselves in a series of 3 placement matches. From there, teams will be segmented into 1 of 4 tiers based on the # of maps won during placements. Then teams will participate in a 5 week Swiss style series followed by a 3 round playoff period that ends right after the new year. Do you have what it takes to tread the path to GREATNESS?
Quick Info
Signups open: NOW!
Preseason starts: Monday Oct 28th
Signups close: Thursday Oct 31st
Rosters lock for season: Monday Nov 4th
Roster limit: 12 (6 starters + 6 subs)
Duration: 9 weeks
Cost: FREE
Prize: The winning team in each tier will receive 2 FREE hours of professional Overwatch coaching from Natter!
System: PC only
Regions: NA/SA/EU/AS/AUZ
Skill level: All skill levels welcome!
Players can feel free to engage us directly on Discord or on Twitter.
Below are the rules based on the current state of the game. The rules will be edited as needed should any gameplay or structure changes occur throughout the season. All teams registering and participating in the UGC League will be assumed to have carefully read these rules before commencing gameplay.
Best of luck!
(1.1) Preseason (optional)
A single Preseason BO3 match will take place on Monday Oct 28th. This match is considered practice and results will not count towards placements nor your overall rank.
Rosters will be unlocked during Preseason week.
(1.2) Placements (required)
Placement week will begin on Monday Nov 4th.
Placement matches will be a 3 map series. All 3 maps must be played. Possible scores are 2-1 or 3-0 during placements.
Teams must have at least 6 players to participate in placements
Rosters will lock for the entire season on the day of Match 1 of placements.
Teams will play 3 placement matches in total:

Match 1: Default Monday, optional Tuesday reschedule.
Match 2: Default Wednesday, optional Thursday reschedule.
Match 3: Default Friday, optional Saturday reschedule.

Teams will receive 1 point per map won.
Any forfeit wins will count as a 2-0 map win.
Any forfeit losses during placements will result in the losing team being removed from the season.
Any team found not trying during a match, or sandbagging will forfeit the match and be removed from the season.
(1.3) Tiering for Regular Season
S-Tier = 7+ Points
A-Tier = 5 to 7 Points
B-Tier = 3 to 4 Points
C-Tier = 0 to 2 Points
(1.4) Regular Season (Swiss format)
Placement will be followed by a 5 week Swiss style Regular Season that will take place between Nov 11th and Dec 19th.
Teams will play 2 BO3 matches per week during this period.

Match 1: Default Monday, optional Tuesday reschedule.
Match 2: Default Wednesday, optional Thursday reschedule.

Any forfeit wins will count as +1 Win count but will be treated as 0-0 in map points categories (PF, PA & PD).
Thanksgiving and Christmas will be off weeks.
(1.5) Playoffs
Playoffs will take place between Jan 6th and 13th
The Top 8 teams from each tier will participate in a Single Elimination bracket
Round 1 and Semifinals will be a BO3 match
Grand Finals and Bronze Match will be a BO5 match
(1.6) Default Match Times
North America: 8:30pm EST
Europe: 8:00pm (20:00) CEST/CEDT/CET
South America: 10:00pm (22:00) (GMT-3)
Asia: 9:00pm Seoul time
AUS/NZ: 8:00pm Sydney time
(1.7) Roster Lock
Rosters will lock on Monday Nov 4th and remain locked for the entire season.
1 player may be added to your roster during the Regular Season but requires admin approval.
(1.8) Sportsmanship
Good sportsmanship is an important part of this league and all players/teams should be treated with respect. UGC has a ZERO tolerance policy for toxicity and Admins have full discretion when handling complaints of such behavior. Infractions will result in your team being removed from the competition for the remainder of the season.

Examples of bad sportsmanship include, but not limited to:

a.) Remarks that attack one's ethnicity, sexual orientation, gender, or religion.
b.) Negative or inflammatory remarks about a player/team's skill level or performance.
c.) Purposefully ignoring the objective of the map to spawn camp, excessively tea bagging or otherwise trolling your opponent in some way.
(2.1) Lobby Leader
The Lobby Leader, by default, is the Home Team's Leader. The Away Team may run the lobby if the Home Team does not want or know how to.
The Lobby Leader is responsible for setting up the Custom Game in accordance with rule 2.2 (below).
(2.2) Lobby Configuration
Matches must be played as a Custom Game with the following settings. Any settings not called out below must be left defaulted. Lobby settings can be viewed by all lobby members and must be verified through in-game by both teams before the map is started! Home Team picks whether whether they want to be Blue or Red. Do Not change sides between maps!

Lobby Settings

Use code

STN2A

to import the presets below.
Preset: Competitive
2-2-2 Role Lock: ON
Custom skins: OFF
Pause on player disconnect: ON
Kill Cam: Disabled
Control maps Score to Win: 2
Lobby MUST be set to Invite Only!
(2.3) Starting each map
The lobby leader is not permitted to start a map until the leader of the opposing team indicates that their team is ready through in-game chat.
Be respectful of everyone's time and do not add unnecessary delay to the start of each map.
Once the match has been started, you are giving tacit approval that every aspect of the lobby setup (including settings and all players in the lobby) is good to proceed. If an unrostered/unready player is not caught during the initial lobby then it cannot be disputed later. If a new unrostered player joins a live round, see Rule 3.3.
The Lobby Leader is required to take a screenshot of the opposing team agreeing to start the map.
Failure to submit these images (when requested by an admin for a dispute) may result in a loss for the Lobby Leader's team.
(2.4) Player Disconnects
In the event that a player disconnects from the game, that player is permitted to rejoin the game at any time. This applies to disconnects that occur both before and after the round setup time. In the event that the original player is unable to reconnect, a substitute player from the roster is permitted to join the game at any time.
(2.5) Pausing
Pause on player disconnect: ON
Manual pausing is only permitted if an unapproved ringer or spectator joins during the live match.
(2.6) Tie Breaker
If any map ends in a draw, neither team will receive a point.
Teams will need to play a full round on the designated Control OT map of the week with Score to Win = 2 to determine the winner.
(2.7) Reporting scores
The winning team must report the final match score within 24 hours of match completion.
Scores are reported through the Match Comm panel.
For a walkthrough of how to report scores please visit the #reporting-scores guide room in our Discord server.
(2.8) Game Version
Every match must be played in the official version of Overwatch. Teams may not, under any circumstances, play their match in the Public Test Region (PTR) version of the game.
(2.9) Rescheduling
If both teams agree in writing in Match Comms, matches may be played 1 day after the default day.
If teams cannot agree on a reschedule date/time then the default date/time MUST be used.
Please pay close attention to the default match dates/times on the schedule. 99% of matches take place on these dates/times. If your team is generally not available on the default dates/times please do not signup.
(3.1) Rosters
Rosters Limit: 12 (6 starters + 6 subs)
Coaches may join the roster, but will count against the limit of 12.
(3.2) Subbing in players during a match
During a live round: You may substitute in a rostered player only if one of your players suddenly drops and is unable to reconnect quickly.
Between maps: You may swap in/out any of your rostered players.
(3.3) Unrostered Players (Ringers/Mercs/Unrostered Subs)
If you need to use an unrostered player, written permission from the other team leader is required in Match Comms.
Once a specific unrostered player has been approved, in writing in the Match Communications, that player may participate in the entire match.
Teams do not have to allow any unrostered players in the match if they do not want.
Admins will never force a team to allow an unrostered player in a match.
It is the responsibility of each team leader to check all players in the lobby from the other team prior to agreeing to start the match. Once the match has been started, you are giving tacit approval that every aspect of the match (including all players in the lobby) is good to proceed.
If an unrostered player is brought in during a live round, the team bringing in the unrostered player will be forced to lose the match if that unrostered player did not have prior approval from the other team leader.
(3.4) Account sharing
Account sharing is strictly prohibited in official UGC matches.
Players caught account sharing will be banned from the league for 3 months.
Team Leaders who were aware of, or sanctioned, account sharing will be subject to the same ban period.
Teams that are involved in account sharing will have all match wins, where account sharing took place, overturned.
Account sharing outside of UGC matches, such as to boost a player's SR, does not fall under UGC's purview.
(3.5) Smurf accounts
A smurf account is an alternate Overwatch account used by a higher tier player in order to deceptively present themselves as someone less experienced.
Using smurf accounts in the Beginner division to circumvent the SR 2999 limit or in the Intermediate division to circumvent the 2 Grand Master limit is strictly forbidden.

If your team is caught using a smurf account, as outlined above, your team will receive forfeit losses for the matches in which the smurf account participated and your team may be removed from the league.
(4.1) Match Comms
Match Comms are a chat dialogue on the UGC website that you use to communicate back and forth with the leader of the other team in your matchup.
Team Leaders are REQUIRED to use the Match Comms every week! You should use them to coordinate the date/time to play the match and any possible unrostered players needed for the match. Forfeit match results will not be accepted if Match Comms were not used.
Failure to use Match Comms may also result in an unfavorable outcome for your team in the event that a dispute arises from your match!
For more information, please see the #using-match-comms guide room in our Discord server.
(4.2) VOD Recording
At least one player per team is required to record the match at a minimum of 480p resolution.
The recording must include your team's voice comms.
The recording can be done locally or can be saved from a stream.
Admins will only request these recordings in the event that there is a match dispute.
In the event of a dispute, failure to record and submit a VOD of the match will likely result in an unfavorable outcome for your team in the dispute.
(5.1) Casting
UGC will provide casters for select matches every week.
Third party casters must be approved by the UGC Admins ahead of time.

Matches must be casted through Twitch with a 90-sec stream delay.
A VOD must be saved of the cast and made available to both teams after the match.

No UGC matches may be cast internally or by third parties during OWL broadcasts.
Violation of this rule will result in your team being removed from UGC.
(5.2) Spectating
Teams are permitted to invite a maximum of 2 spectators each to a match. Rostered players, coaches and other staff all count towards the 2 specs per team quota.
Spectators MUST be to see only Team 1 or Team 2.
Spectators MUST join while the game is in the lobby.

If a spectator disconnects, for whatever reason, they may not rejoin the match until the map is over and the teams are back in the lobby.

Inviting a spectator into a live on-going match will result in your team losing the match.
If a spectator joins during the live match the Lobby Leader should immediately pause the match and remove the spectator from the lobby.
UGC Admins and approved casters are exempt from this rule.
(5.3) Coaching
Coaches are permitted to spectate matches and be in voice chat with their team during a match, subject to conditions in Rule 6.2.
Coaches may only communicate with their team in the lobby at the start of the match or in between maps.
Coaches must remain muted during during the live match.
Failure to comply with this rule may result in your team receiving a forfeit loss for the match and/or being removed from the league.
(5.4) Streaming
Players and spectators are permitted to stream their matches via Twitch with a 90-second delay
(6.1) Discord
At least 1 Leader/Owner from every team MUST join and remain in our Discord server throughout the season and must be tagged up following the instructions pinned in the #role-self-assign room.
This is to ensure Admins have an alternative way to contact you should the need arise.
Failure to follow this rule could result in your team receiving a forfeit loss and potentially being removed from the league.