2015 Seasons Start Soon!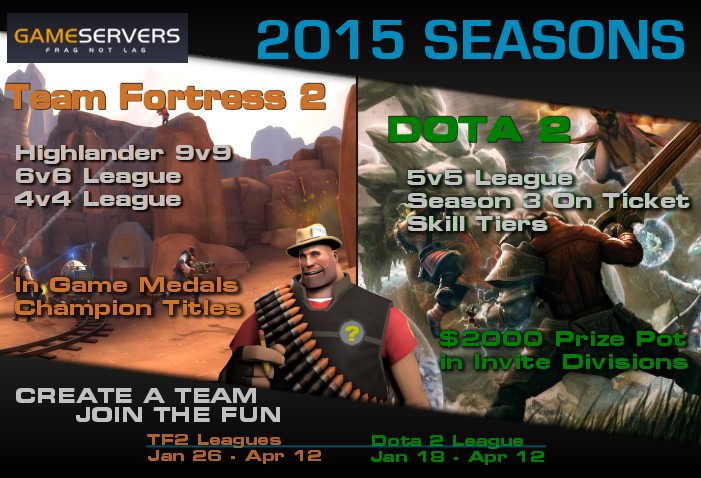 Tue, Jan 13, 2015 by Fornaught
New seasons for Team Fortress 2 and Dota 2 Leagues
Team Fortress 2 - Highlander 9v9 League Season 15, 6vs6 League Season 17, 4v4 League Season 4! Avaliable Servers are sponsored by Gameservers.com
Dota 2 League - Season 3 for our 5v5 Team, League Competition with teams placed into Skill Tiers by average mmr.
Join your team soon!