Mid Season Recap!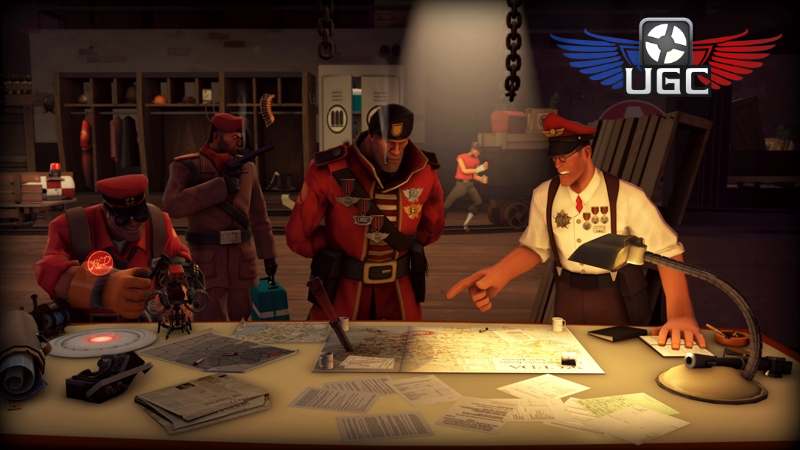 Mon, Oct 29, 2018 by Fornaught
Mid - Season recap for all TF2 Leagues
Thank you for playing in the UGC League, we hope you are having fun.
Playoffs
UGC are planning to use Single elimination for most of our playoff setup this season, as a return to a more simple and direct elimination playoff style. Over the past few seasons we have trended to more and more double elimination brackets. These have been good competion and fun for the teams involved, but they have a few drawbacks with an overly long (5 to 6 week) playoff run, and in some divisions an issue with unplayed lower bracket matches. The main benifit of single elim will be a shorter playoff season, and heighten competitive environment with more immediate results. Please let us know your opinion on this planned change.
Most divisions will see playoffs beginning at Week 9, though Asia Aus/NZ may start early.
Medals

We will be using the phoenix medal design for both the autumn 2018 seasons of Highlander, 6v6 and 4v4, and the following winter/spring 2019 seasons. This medal design is a player favorite and we are using it after many player requests. Medal colors will follow previous distributions, with the new highlander divisions using the 'platinum' colored medal for premium division and the 'gold' colored medal for main divisions (edited). For 6v6 and 4v4, we will be adding placement medals for lower divisions for the first time.
Team Owner login changes
Over the next week we will be testing and rolling out a change in our team leader login process. For team owners only, we plan to allow you to login at the UGC webste using your player's steam login, and be able to select your team management options for mulitple teams based on your own steam id. We will still have a team owner login process based on ugc accounts that is outside of steam login, for backup. The most useful feature of this change is for players who own mulitple teams, this will simplify their team management to one login. If testing goes well, expect this change in a week or so.
Thanks for playing on our UGC Leagues
Fornaught - UGC