Introducing: UGC 2v2 Ultiduo!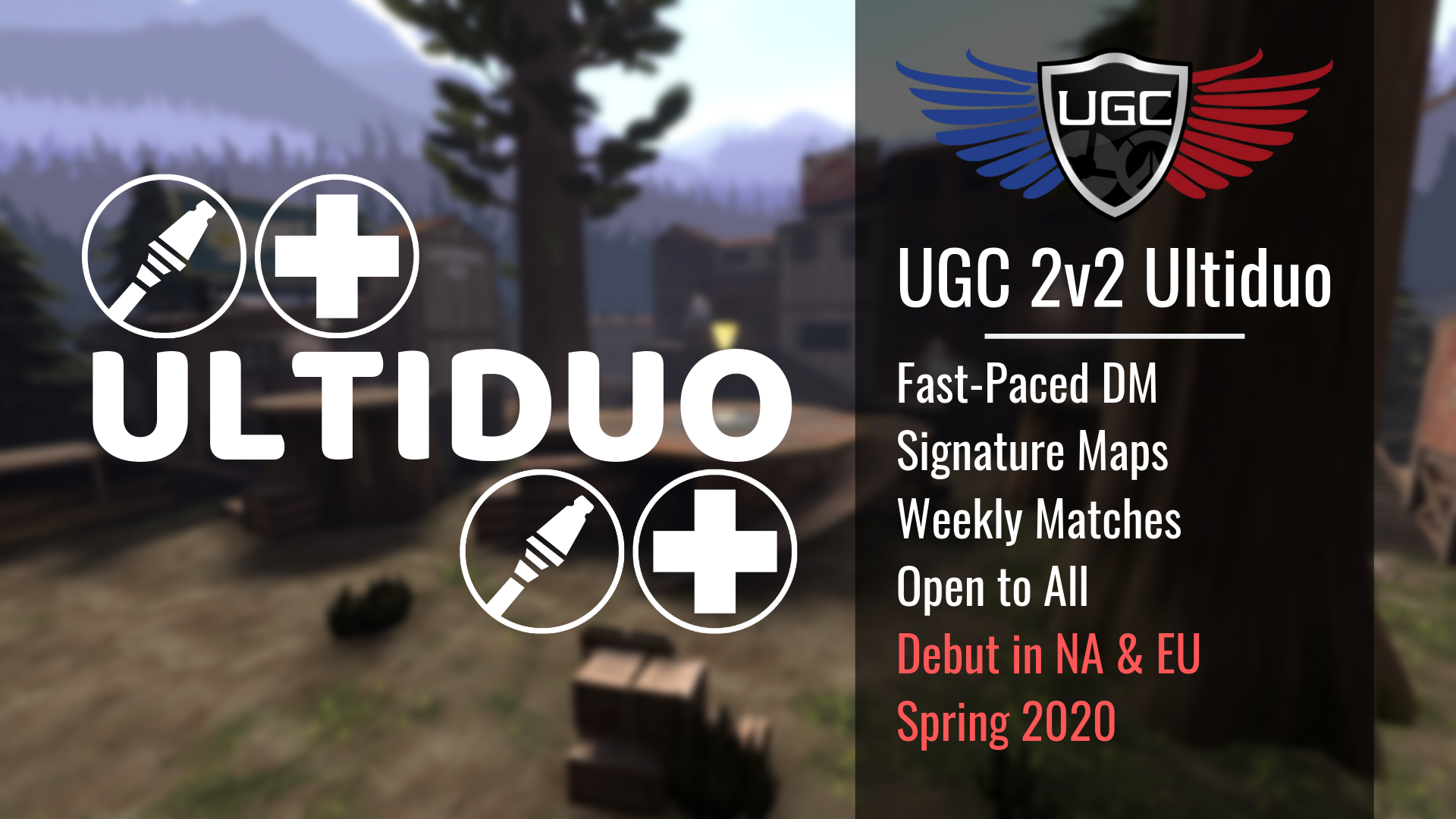 Tue, Sep 10, 2019 by sar
Starting in our Spring 2020 Season, UGC will now be hosting an Ultiduo league!
That's right! Along with the premier of the 2020 seasons, UGC will now also be hosting 2v2 Ultiduo as a format!
We are very excited to share this with you all, so here is some starting information:
LEAGUE STRUCTURE:
Similar to our other leagues, UD will have one match a week, with every match being played on one map. We plan to implement staple maps such as ud_baloo_v2 and ud_gullywash, as well as some new upcoming maps.
REGIONS AND DIVISIONS:
For its debut season, Ultiduo will be hosted in NA and EU, and we plan to expand to other regions accordingly. Similarly, there will be ONE division - Open - for each region; more divisions will be added to accommodate sign-ups/team count.
As a side note, if there are enough sign-ups from either Asia, Aus/NZ, or SA during the sign-up period, we may add a regional division for those.
ADMIN TEAM:
This will be the admin team for Ultiduo:
- Head Admin: Fornaught
- NA Admin: sar
- EU Admin: Phlogic
MEDALS:
As I know everyone cares about this, yes, there will be medals! We plan to use whatever the same medal design is in rotation for our other leagues.
However, please be patient as we communicate with Valve to have the medal titles added. Everyone should be aware of how Valve is with responding to community members, and we will try to get the medals added as soon as possible. Thank you!
OTHER INFO:
That is all the information we would like to share right now regarding UD! Other specific info will be announced at a later date, closer to S1.
For your convenience, the majority of the info has been summarized in the promotional poster above.
Thank you to all, and we hope to see you battle it out in the 2v2 action!
sar
UGC Admin