UGC OW Season 3 - Starts February 2nd!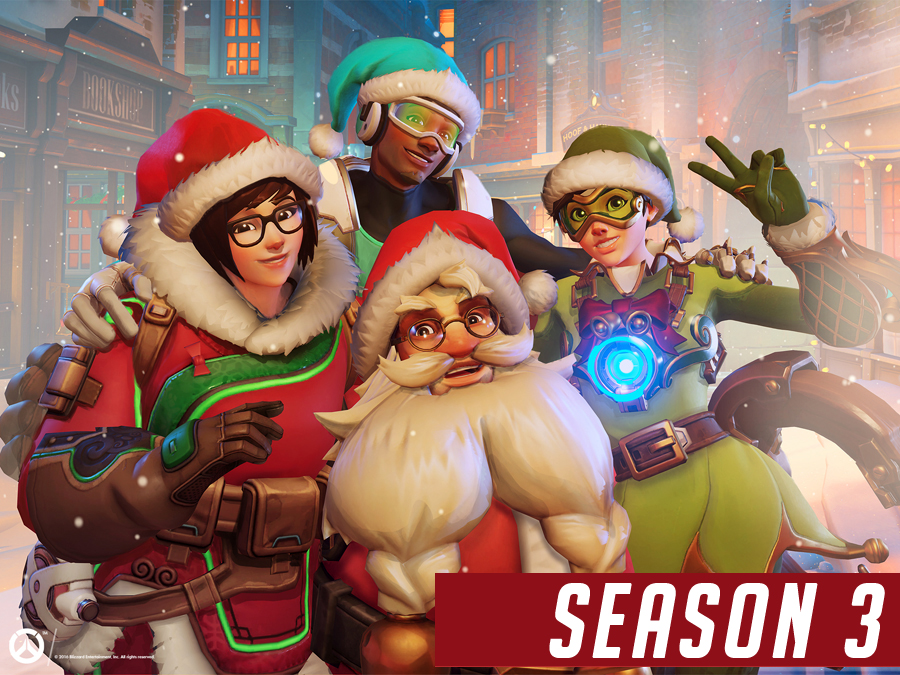 Mon, Dec 26, 2016 by snowblindfrog
Season 3 of UGC League - Overwatch will be starting on Thursday February 2nd! This season, if enough teams sign up, we plan to split the divisions into Gold and Steel. Teams that finished in the top of last season will automatically be moved up to Gold. Other teams will be load balanced between the 2 divisions based on the team's average competitive rank. Also this season we will be playing 2 maps per week for 6 weeks and will use a third map as the tie breaker. Each map will have 1 playthrough (meaning each team will get to attack once and defend once).
Season 3 map list
Week 1.) Volskaya/Nepal + Ilios (TB)
Week 2.) King's Row/Watchpoint: Gibraltar + Ilios (TB)
Week 3.) Hanamura/Lijiang + Ilios (TB)
Week 4.) Hollywood/Route 66 + Oasis (TB)
Week 5) Temple of Anubis/Numbani + Oasis (TB)
Week 6) Eichenwalde/Dorado + Oasis (TB)
Signups for Season 3 are currently open; head over to the signup page and click the "Battle Net Login" button to begin setting up your team! Please note: We're currently accepting new teams in North America, Europe, Asia, South America & Australia/New Zealand regions. Each Region must have a minimum of 8 teams for us to offer matches for that division.
If you have signed up already; make sure you have at least 6 players on your roster, set your team status to READY and submit a Division Change Request to be moved from the *NEW* division into either NA Steel or EU Steel divisions. Teams will be scheduled for Week 1 on Sunday January 29th.
Also make sure to familiarize yourself with our updated
ruleset
for Season 3.
If you are a player looking for a team or a team looking for additional players, check out our Recruiting Forum. Please note, our forums currently require a Steam account in order to post.
How to contact us: Players can feel free to engage us directly via Battle Net (see our Staff Page), through our Forums or through Discord.
GOOD LUCK TO ALL TEAMS!