OW Season 4 - Playoffs Update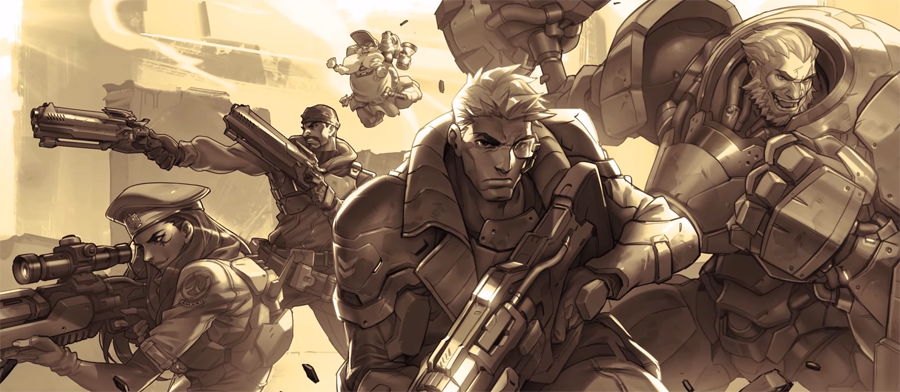 Sun, Jun 25, 2017 by snowblindfrog
First off, thanks to all the teams that participated this season! We keep growing each season and we hope you'll consider coming back next season (which will tentatively start in mid-to-late September). Also, congratulations to all the teams that made it this far and get to continue fighting in the playoffs. The winning team in our NA Gold division will receive $450 in prizes from our good friends over at Blizzard and GamerSupps!
Important info on playoffs:
Due to to the July 4th Holiday only being 1 week away, we have decided to postpone playoffs until Thursday July 13th for North American and Europe. South America will start playoffs on Monday July 17th.
Roster lock has been pushed back to Tuesday July 4th at 11:59pm PST!
Doomfist is banned for the remainder of the season!
- Every team will play 2 matches per week during playoffs, so please plan accordingly!
- Default match nights and deadlines are:
Thursday (match deadline is Sunday @ 11:59pm PST)
Monday (match deadline is Wednesday @ 11:59pm PST)
- Every division will play on these 2 nights!
- As always, you can play your match on an off-night if you have written agreement from your opponent posted in the Match Comm panel, but matches MUST be played by the deadlines above! Things move very quickly during the playoff period and failure to play your matches on time will result in both teams being kicked out of playoffs!
- The full calendar and playoff brackets can be found here. Actual Round 1 schedules will be posted soon.
- Maps for playoff matches will be chosen by teams using owdraft.com. One leader from each team will need to be present to go through the map draft process. Home Team should ban the first map and then take turns eliminating maps from the pool until all maps have been eliminated. Each map will be played through like we did in the regular season. Control maps, set to 3 wins. Each map won will result in 1 match point. Continue reading below for how to play each map. PLEASE BE ADVISED: Only maps from the regular season may be played, i.e. Horizon Lunar Colony is prohibited from usage in the playoffs!
The very last map eliminated will be the first map played in the match (if non-control map is picked, Home team decides whether to attack/defend first)
The 2nd to last map eliminated will be played next
If a tie breaker is needed, the last Control map eliminated from the draft (and not used in R1 or R2) must be used and set to 3 wins.
- Possible match scores are 1-0, 2-0 and 2-1
How to contact us: For quickest service players should contact an admin on our Discord server. Feel free to also contact us directly on BattleNet or on Twitter.
GOOD LUCK TO ALL TEAMS!
snowblind-1570