Season 7 - Week 1: King's Rows / Hanamura / Lijiang Tower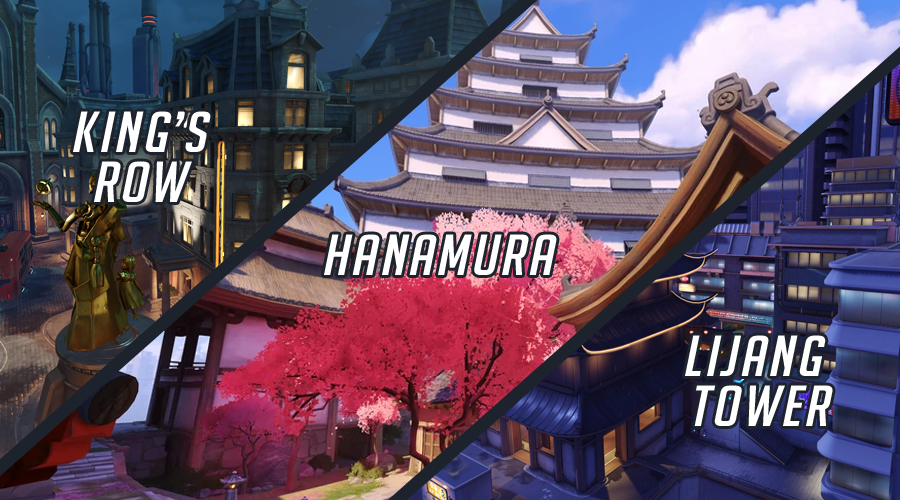 Sun, May 20, 2018 by snowblindfrog
WELCOME TO SEASON 7!!!
The Week 1 Schedule is now live!
Week 1 Map Pool: King's Row, Hanamura & Lijiang Tower (Draw breaker for each map: Oasis)
Each map won = 1 match point
Possible match scores: 2-0 or 2-1
Reminders to team leaders:
Maplist: Each week teams will have 3 maps to pick from to play each week. Home Team picks the first map and whether they want to Attack or Defend first. Away Team picks the second map, alternate who attacks first. If either map ends in a draw, a single overtime round on Oasis will be played to decide who won the map. If the scores are tied 1-1 after the first 2 maps, then proceed to the remaining map from the weekly pool.

Example Week 1 match:
- Home team chooses Hanamura and wins the map, they receive 1 match point.
- Away team chooses King's Row and the map draws with both teams unable to capture the first CP. Teams proceed to Oasis to break the draw on King's Row and Away team wins earning 1 match point. Now scores are tied 1-1.
- Match proceeds to Lijiang Tower where Home team wins earning another match point. Home team wins the match 2-1.

Remember, each team is allowed 1 pause per match in the event that a player drops. This pause should not last longer than 5 minutes. Do not abuse this rule. Doing so might result in your team losing the map or match.
Every team is REQUIRED to use the Match Comm panel to coordinate matches. Failure to do so may result in an undesirable outcome for your team in the event of a dispute.

Team Leaders can access the Match Comms from 2 locations:
a.) While logged in as a Team Leader: by clicking on Match List > View Match Details from your Team Leader Homepage.
b.) While logged in as a Player: by clicking on the yellow "Match Details" button on your Player Homepage.

Please read the full ruleset for Season 7!
How to contact us: For quickest service players should contact an admin on our Discord server. Feel free to also contact us directly on BattleNet or on Twitter.
GOOD LUCK TO ALL TEAMS!
snowblind-1570