Path to Greatness #1 - Signups open now!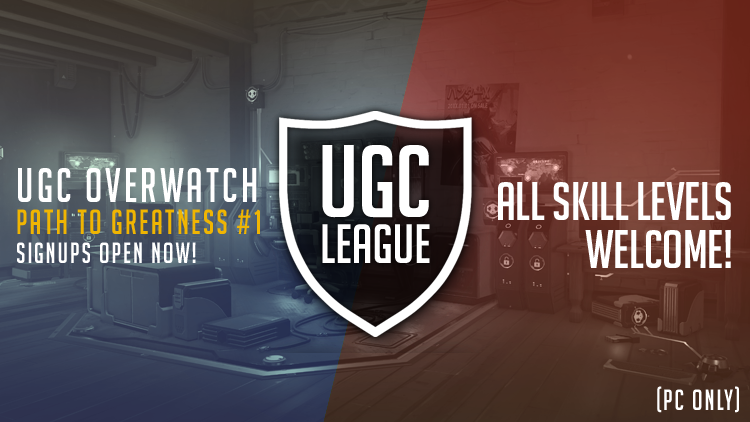 Tue, Oct 8, 2019 by snowblindfrog
The competition is back on! UGC's Path to Greatness is a new spin on our traditional format that takes Comp SR completely out of the picture. This time, you can play with whoever you want, we don't care...really! Are you a hella washed up 4k player who has some bronze bros? Great! There's a place for that! Each team will have to prove themselves in a series of 3 placement matches. From there, teams will be segmented into 1 of 4 tiers based on the # of maps won during placements. Then teams will participate in a 5 week Swiss style series followed by a 3 round playoff period that ends right after the new year. Do you have what it takes to tread the path to GREATNESS?
Quick Info
Signups open: NOW
Preseason starts: Monday Oct 28th
Signups close: Thursday Oct 31st
Rosters lock for season: Monday Nov 4th
Roster limit: 12 (6 starters + 6 subs)
Duration: 9 weeks
Cost: FREE
Prize pot: NA
System: PC only
Regions: NA/SA/EU/AS/AUZ
Skill level: All skill levels welcome!
Full Rules: https://www.ugcleague.com/rules_ow.cfm
JOIN TODAY: http://www.ugcleague.com/join
If you already signed up a team, your team has been set to "Invited" status...even if it's a really old team. You will need to set your team to ready and request a division change to the placements div.
GOOD LUCK!