Season 7 - Week 6: Junkertown / Route 66 / Ilios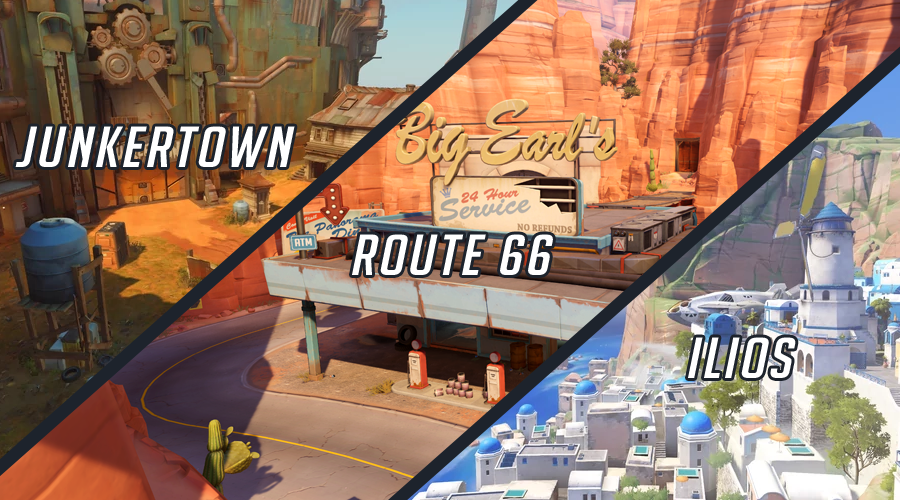 Mon, Jun 25, 2018 by snowblindfrog
LAST WEEK OF THE REGULAR SEASON!!!
The Week 6 Schedule is now live!
Week 5 Map Pool: Junkertown / Route 66 / Ilios (Draw breaker for each map: Oasis)
Each map won = 1 match point
Possible match scores: 2-0 or 2-1
Reminders to team leaders:
Approved casting window for Week 6: Any day!
Match Comms: Every team is REQUIRED to use the Match Comm panel to coordinate matches. Failure to do so may result in an undesirable outcome for your team in the event of a dispute. If you're confused about how to access Match Comms please see our #match-comms romm in Discord for more info!
Team Leaders can access the Match Comms from 2 locations:
a.) While logged in as a Team Leader: by clicking on Match List > View Match Details from your Team Leader Homepage.
b.) While logged in as a Player: by clicking on the yellow "Match Details" button on your Player Homepage.
How to contact us: For quickest service players should contact an admin on our Discord server. Feel free to also contact us directly on BattleNet or on Twitter.
GOOD LUCK TO ALL TEAMS!
snowblind-1570