Welcome to UGC 6v6 Season 32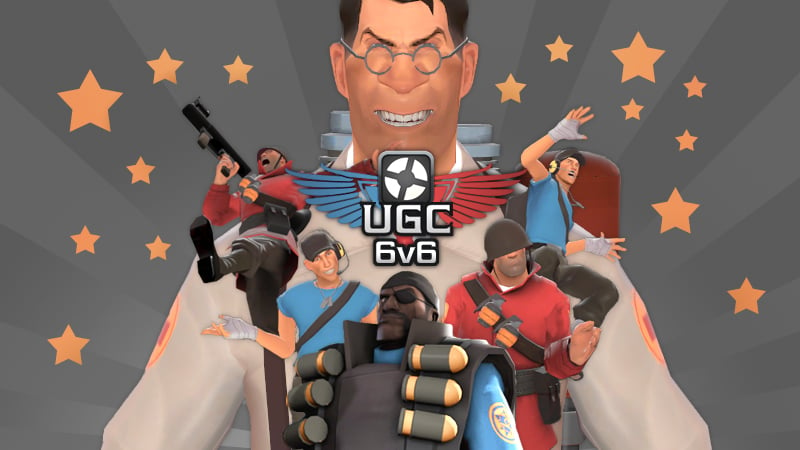 Fri, Feb 21, 2020 by Kumori
Get Ready for Season 32!!!

Welcome to our 32nd Season for the UGC 6v6 League!

If you have a team from a prior season and would like to play make sure to sign-in with your leader account and accept our invite to join the current season!
If you are a new team registering with UGC for the first time, WELCOME!
Important Dates
Wednesday, February 17th - Week 1 of 6v6 Season 32
Thursday, March 5th - 6v6 Sign-ups Close
Thursday, April 2nd - 6v6 Fulltime Rosterlock
Wednesday, April 15th - Playoffs Start
Wednesday, April 29th - Grand Finals

This is a reminder that have made changes to our ringer rules following feedback from the preview seasons! Teams will be allowed 1 free ringer from their division that cannot be contested. You can read about it on our rules page, rule 3.5!
If you think a team is abusing this rule, please let one of your division admins know immediately.

6v6 Division Managers this Season
North America: GeneralNick
Europe: Phlogic
South America: General Nick
Asia/AUZ: Clari-tea

Season Format
This seasons format will feature 8 regular weeks with 3 weeks of playoffs (2 playoff weeks and Grand Finals). There will be a fulltime rosterlock after the default match day of Week 7.

Team Placements
Team placements are underway. Please be patient, all teams will be placed before the start of the season. Remember that you need 6 people on your roster to be considered for placement! If your team is not yet placed into a skill division please submit a division change request from your leader panel.

Reminder to All New and Returning Teams
After you have been placed into a division and have at least 6 players on your roster, don't forget to set your team to Ready in your leader panel to be scheduled for matches!

Map Rotation and Whitelist
The maplist is available and it is posted here. Our whitelist is available to download here.

Chat Support
Our league's Chat Support is held over the Discord application.
If you are logged in as a player or leader, this support option is on your menu. We've also embedded the Discord widget on this page.

Support Tickets
If you have an issue that requires admin attention, please use our support ticket system. Players who login via Steam can submit a ticket as well as leaders who login with a special leader username/password. The ticket system can be located in the Support Menu once you login as a player or a leader.

Thank you for playing in UGC, good luck and remember to have fun!
- Kumori
UGC Head Admin