S22 Champions!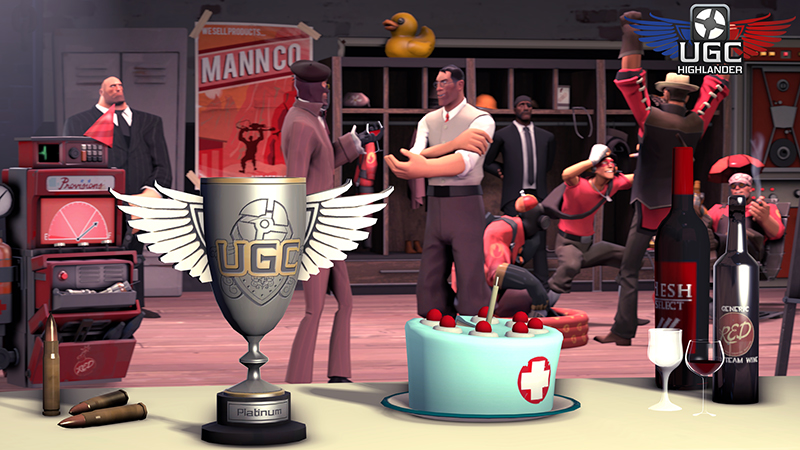 Mon, Aug 14, 2017 by Kumori
Congratulations to all of our Season 22 Highlander champions! Thank you to everyone for making this a fantastic season!

Platinum Runners Up
Where's Etney? (North America)
Feila eSports (Europe)
Diruo Division (AUS/NZ)
Platinum Bronze
Fast Forward (North America)
UAPlayer (Europe)
highlander priorities (AUS/NZ)
NA Silver
1st Place - Apolodosh
2nd Place - "POP YOUR PIPES"
3rd Place - SkateFastEatBass
EU Silver
1st Place - Fire Breathing Rubber Duckies
2nd Place - Colchester United
3rd Place - Art of Throwing
NA Steel
1st Place - Super handsome intelligent team
2nd Place - [B]eason Gaming
3rd Place - Cart Cart Cart Cart
EU Steel
1st Place - Fapsilon Esports
2nd Place - I Thought Holi Was
3rd Place - Gentlemerc's Union
South American
1st Place - quesabitú
2nd Place - worst gamers.
3rd Place - Frag Factory HL

AUS/NZ Steel
1st Place - Yoga Pants
2nd Place - voidwatch-kataware
3rd Place - SixBo
Asia
1st Place - hyu
2nd Place - EMP TF2
3rd Place - hulux2 HL
The site has been be rolled over to Season 23 and rosters, division changes, team name changes and time zone changes are all now unlocked!
Highlander Season 23 Polls
The polls are open for anybody to participate, so share away!

Official Highlander Season 23 Polls
There is a major update expected to launch some time soon that will vastly change balancing of weapons in the game (among many other changes). We cannot anticipate exactly what those changes might be and what impact they might have, even those that were previewed in a blog post back in June. In light of this, we are not polling weapons this offseason.
The goal of the polls is to give all players a voice in what maps we play next season. The polls will be our guide to the map list for Season 23.
Please keep in mind that this survey is for your advantage so be respectful of the process.

The polls will be closed out on Monday, August 21st, 23:59 EST


THANKS TO EVERYONE THAT PLAYED IN SEASON 22!

- Kumori
UGC Head Admin